The Somercotes Parish Council Web Site is a guide to local services, events, news and useful contact numbers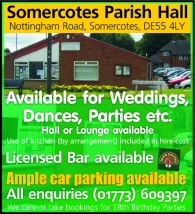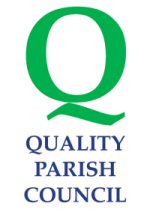 Somercotes Parish Council
has been awarded
Quality Parish Council status
Letter From Your County Councillor
by Paul Smith on Tuesday 31 January 2012

---

Firstly, I would like to let you know that after discussions held at Matlock regarding the at risk school bus service from Pyebridge to Swanwick Hall School, Freeway Coaches have agreed to continue the service from April 2012 without any subsidy. The timetable will remain the same but because of the subsidy removal the fares will have to be increased. I believe the school are aware of this and updated letters will be provided to the school shortly and in turn the information will be passed on to parents.

I have asked Derbyshire County Council to seriously consider resurfacing Somercotes Hill through to Pyebridge and also High Street through to Leabrooks (Devonshire Drive). These roads are generating a lot of noise due to their poor condition through the amount of HGV traffic accessing the Industrial Estates via these roads. If you would like to contact Derbyshire County Council direct to raise your concerns, please do so by telephoning "Call Derbyshire" on 08456 058 058.

There is another consultation taking place regarding the Youth Service. The current County Council administration is proposing to dispose of or sell the youth club buildings and they will not be providing direct building based youth work. They believe the community and volunteers can provide this professional service by bidding for money from a reduced budget that is available. Please log on to the Consultation which can be found on this link: www.derbyshire.gov.uk/youthservice2012

Please also consider filling in the on-line petition which can be accessed by the link above. Already hundreds of young people have signed the petition against these changes as they see them as an attack on a highly valued service. Please don't just let it happen. There will be a paper petition available for signing in the Parish Council Office and at Somerlea Park Centre.

Regarding the pedestrian refuge at Hockley Way near MacDonalds, it is being pre-constructed then will be bolted to the road so if it is becoming overrun by heavy goods vehicles they can reposition it if needed.