The Somercotes Parish Council Web Site is a guide to local services, events, news and useful contact numbers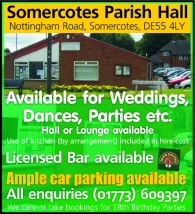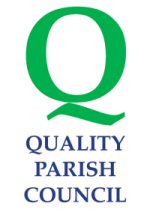 Somercotes Parish Council
has been awarded
Quality Parish Council status
Somercotes History Day
by Parish Council on Thursday 2 February 2012

---
A Somercotes History Day will be held in the Parish Hall, Somercotes on Saturday 3rd March 2012 from 10.30am to 2.30pm (Light refreshments will be available)
The Clerk to the Parish Council is currently researching the history of Somercotes with a view to writing a full history of the village. The village includes Somercotes, Lower Somercotes, Pye Bridge, Leabrooks and even the old areas of Lower Birchwood, Pennytown & Muckram. Although we have had a lot of information and photographs there is still a lot of untapped material in the community so please help us to find it.
What do you know about Somercotes?
Any photographs?
Any stories or tales
History of the schools, pubs, businesses, mines, greyhound track, buildings, houses, farms etc.
Please come along and bring your photographs that will be scanned (returned to you), stories (try to have then written down), newspaper cuttings, books, drawings or anything else that can help fill in the gaps in our history.
Your Village, Your History, and Your opportunity to be part of the history.