The Somercotes Parish Council Web Site is a guide to local services, events, news and useful contact numbers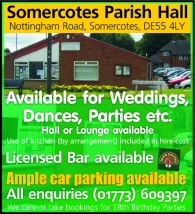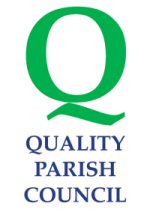 Somercotes Parish Council
has been awarded
Quality Parish Council status
Fish die at Pennytown Ponds
by Ripley & Heanor News on Tuesday 28 February 2012

---
The following article was originally published by the Ripley & Heanor News;

AN ANGLING club has been left devastated after thousands of fish have died at Pennytown Ponds in the space of a week.
Palmer Morewood Angling Club owns the fishing rights to the Green Flag-rated nature reserve situated behind Cotes Park industrial estate in Somercotes.
But this week, after a recent thaw - dead fish have been gradually floating to the surface because of a lack of oxygen.
By Friday distressed anglers reported how thousands of fish, including large carp, were seen gasping for air on the surface, with the dead ones having to be removed with nets.
Stephen Jackson, a factory operator and committee member of the Alfreton-based angling club said fishing there could be seriously affected by the loss of stock.
The 52-year-old said: "The fish have been gasping for a few days - but now there are literally thousands coming up to the surface.
"There are fish queuing six or seven deep trying to get oxygen out of the top of the water.
"Looking at the amount of fish here in the next few days - we will lose the majority of them."
Club members alerted the Environment Agency on Saturday, February 11, when they spotted a number of carp gasping for air at the water's surface.
Officers from both the Environment Agency and Amber Valley Borough Council have attended the site throughout the week to conduct tests at the beauty spot, which consists of four ponds surrounded by picturesque woodland.
But it was a week before any remedial action was taken by the Environment Agency, which one club member claimed was an 'unacceptable' wait.
Environment officer at the East Midlands division of the Environment Agency Neil Ratcliffe said: "Officers attended over the weekend, and used oxygenating equipment to raise the oxygen level in the water, giving the fish the best chance of survival. "Tests showed that this was successful, and the fish responded well.
"We believe that the incident occurred as result of natural changes in the weather rather than a pollution incident, and are working with Amber Valley Council to advise them of some long-term measures for maintenance of the pond."
Club member Shane Gregory said the Environment Agency had already tried pumping the water with aerating equipment in November. But he said the measures only provided the popular fishing club with a short term solution.
Amber Valley Borough councillor for Somercotes Paul Smith agreed that a longer term solution would be needed, suggesting that the ponds may need dredging completely.