The Somercotes Parish Council Web Site is a guide to local services, events, news and useful contact numbers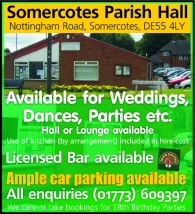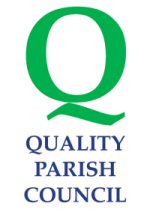 Somercotes Parish Council
has been awarded
Quality Parish Council status
Clean Up And Easter Egg Hunt At Pennytown Ponds
by Parish Council on Wednesday 11 April 2012

---
The annual Pennytown Ponds Easter Egg Hunt & Nature Quiz took place on Friday 6th April at the Pennytown Ponds Local Nature Reserve in Somercotes.
Around 40 people attended in total with some 25 taking part in the nature quiz and the rest helping to clear rubbish from in and around the local nature reserve.
The event was organised jointly by The Pennytown Ponds Group in conjunction with Groundworks Derbyshire. The prizes were donated by local firm Thorntons who are based in Somercotes.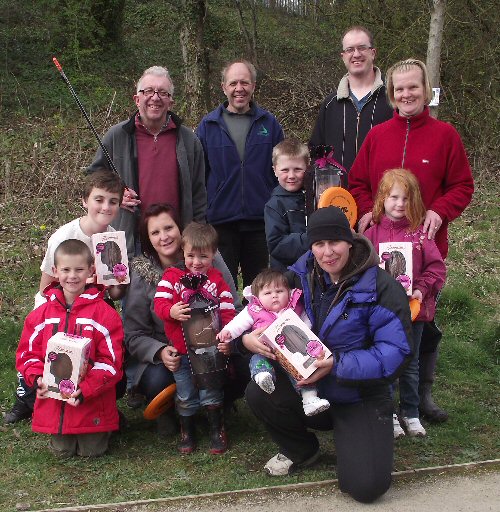 All children taking part received an Easter egg and a good morning was had by all, hunting for the clues and also helping to keep Pennytown Ponds clean. Two lucky winners received a huge Thorntons chocolate egg.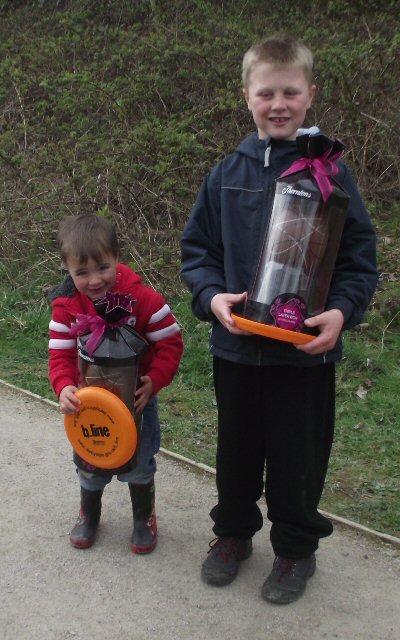 The event was attended by County Councillor Paul Smith on behalf of the Pennytown Ponds Group and Gary Wain from Groundworks Derbyshire. Somercotes Borough Councillor John McCabe and Parish Councillor Paul Curran-Bilbie also helped with the litter pick.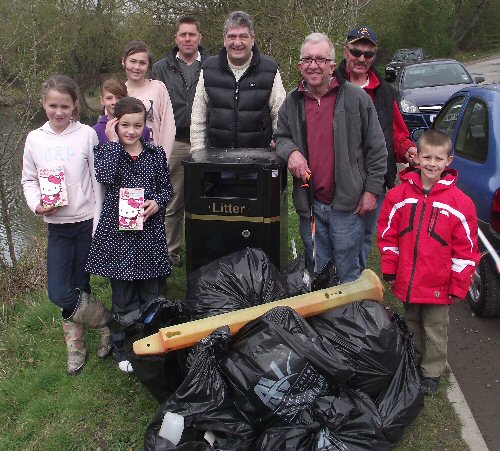 More About Pennytown Ponds
The four ponds are balancing ponds for the drainage of the surrounding land. Moorhens, Coots and Mallards can be seen on the ponds and regularly breed. Mayfly, Damselfly and Dragonflies are seen throughout the summer and 25 species of water beetle have been recorded on the site. If you are lucky you may see Kingfishers flying low over the water and grass snakes during the summer.
Pennytown Ponds was once part of a large parkland known as Cotes Park as early as the 14th century. At the beginning of the 19th century the park was sold off in smaller parcels of land. Cotes park hall once stood in the centre of the park but this disappeared with the development of the industrial estate. A reminder of its existence is the stone outbuilding at the top of the bridlepath.
The ponds became isolated and forgotten as the industrial estate was developed during the 1970s, however, the site was designated as a County Wildlife site in the 1980s. Investment in the 1990s and the works of the Pennytown Ponds group and Groundwork has given the area a new lease of life, with the site becoming a Local Nature Reserve in 2002.