The Somercotes Parish Council Web Site is a guide to local services, events, news and useful contact numbers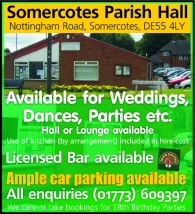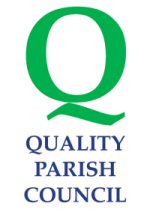 Somercotes Parish Council
has been awarded
Quality Parish Council status
DID YOU KNOW?
by Parish Council on Wednesday 9 May 2012

---
There used to be a fitness club in Somercotes known as Somercotes Health & Strength Club.

Ernie Steele tells us that it was formed at the Rifle Volunteer on Birchwood Lane on 25th March, 1927.

The Club moved to the top of Somercotes Hill behind Annie Mason's Chip Shop in 1930, when the name was changed to Somercotes Physical Culture Club. When Ernie joined in 1934 the rent for the room was seven shillings per week solely for the room. He says there was no heating and no toilets. Admission to the club was 3d. per week for boys under 18 and 6d. a week for over 18's.

Activities were weight-lifting and gymnastics, and in 1934 an Acrobatic Troupe was formed. Ernie joined this troupe in 1935. They gave displays for charity at carnivals, garden parties, cinemas etc. After the 2nd World War started in 1939, the troupe was reduced to five members and became known as The Five Equilibrists.

Ernie and another member of the Equilibrists, William Patrick, joined together in 1946 to become known as The Two Atlantes.

They moved to a room in a building on Somercotes Market Place around 1972. The club was finally closed in 1984 due to lack of suitable premises when they had to leave that venue.

Pictured are members of the club in 1937, and again in 1947.

Does anyone remember the club and did you know any of the men, or see them perform? Let us know.