The Somercotes Parish Council Web Site is a guide to local services, events, news and useful contact numbers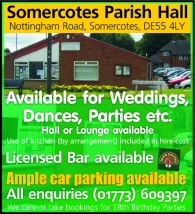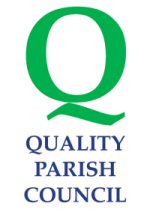 Somercotes Parish Council
has been awarded
Quality Parish Council status
Have Your Say About Derbyshire Police
by Parish Council on Friday 25 May 2012

---
Derbyshire Police Authority and Derbyshire Constabulary are committed to delivering a high quality policing service for everyone in Derbyshire. In order to achieve this they need to know the views and opinions of the public.

Please find below the link to the online version of the Have Your Say 2012 Questionnaire.

http://policeauthority.derbyshire.police.uk/Get-Involved/Have-Your-Say/Have-Your-Say-2012.aspx

The Police are seeking the views of Derbyshire residents on levels of personal safety, levels of satisfaction with how the police deal with crime and anti-social behaviour and feedback from residents as to whether specific types of anti-social behaviour are a problem or not in their local area. They are also seeking an indication of how residents may wish to be communicated with by the new Police and Crime Commissioner for Derbyshire later this year.