The Somercotes Parish Council Web Site is a guide to local services, events, news and useful contact numbers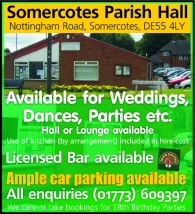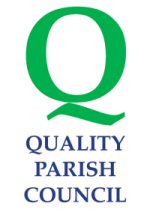 Somercotes Parish Council
has been awarded
Quality Parish Council status
Somerlea Park Receives £50,000 Grant
by Parish Council on Saturday 7 July 2012

---
Somerlea Park Community Centre in Leabrooks has received nearly £50,000 in funding from Biffa Award, a multi-million pound fund that helps to build communities and transform lives through awarding grants to community and environmental projects across the UK.

The Centre will use the money to create a synthetic grass multi-sports area on four underused tennis courts next to the centre.
The existing tarmac surface will be transformed into an area suitable for sports including football, hockey, netball, adding to the sporting facilities already available at the community centre.
The project has been facilitated by the Derbyshire Environmental Trust.
Gordon Blackmore, Somerlea Park Community Centre Charity Secretary, said:
"The new 3G synthetic surface will be a tremendous boost to the charity and the community, which will be able to provide new multi-sports facilities in the community for all, including disadvantaged young people and those with disabilities"
Daron Gregory, Somerlea Park Community Centre Trustee, said:
"I have worked as a volunteer at Somerlea Community Centre for over two years and the new multi-sports facilities will help everyone in our community including young people to develop their skills and lead a healthier lifestyle."
Cath Hare, Biffa Award Acting Programme Manager, said:
"The new 3G surface at Somerlea Community Centre will further open up the facilities to the local community, which is incredibly important. A wider range of people will be able to use the centre and engage in sport, keeping fit and healthy in a safe community environment."