The Somercotes Parish Council Web Site is a guide to local services, events, news and useful contact numbers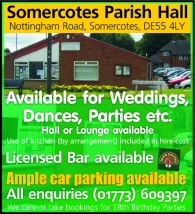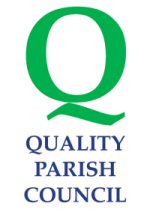 Somercotes Parish Council
has been awarded
Quality Parish Council status
Vacancy For Parish Councillor By Co-Option
by Parish Council on Thursday 20 September 2012

---
SOMERCOTES WARD of the PARISH of SOMERCOTES
VACANCY FOR THE OFFICE OF PARISH COUNCILLOR BY CO-OPTION

NOTICE IS HEREBY GIVEN pursuant to Section 87 (2) of the Local Government Act 1972
Due to the resignation of a Councillor, a casual vacancy exists in the office of Councillor for the said Parish.
The Parish Council seeks to fill the vacancy by co-option. If you wish to apply for the vacancy as a Parish Councillor then you should apply in writing to the Parish Council.
Applications should be submitted to the Clerk to the Parish Council, either by letter or email, by Tuesday, 9th October 2012. Further advice can be obtained by contacting the Parish Council Office, telephone 01773 603810.

20th September, 2012
G.R. Blackmore
(Clerk to the Council, The Proper Officer for this purpose)