The Somercotes Parish Council Web Site is a guide to local services, events, news and useful contact numbers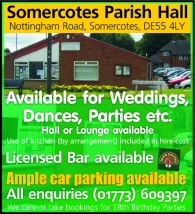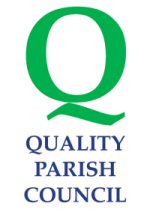 Somercotes Parish Council
has been awarded
Quality Parish Council status
Somercotes Annual Parish Meeting
by Parish Council on Thursday 28 March 2013

---
The Annual Parish Meeting is to be held at 6.30pm, on Friday, 10th May 2013 at the Village Hall.
This is NOT a Parish Council Meeting and gives the public an opportunity to raise any issues or concerns they have regarding the Parish of Somercotes. This may be housing, lack of facilities, bus routes/services, council services etc. 'Come Along and Have Your Say'
The Council is required to take into account your views when making decisions at Council Meetings
If you have any specific concerns or items for the agenda please inform the Clerk to the Council, at least 14 days before the meeting so that they can be put onto the agenda.