The Somercotes Parish Council Web Site is a guide to local services, events, news and useful contact numbers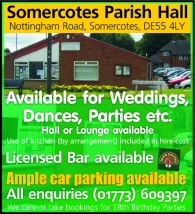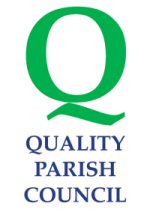 Somercotes Parish Council
has been awarded
Quality Parish Council status
Are you having a Spring clear-out?
by Parish Council on Friday 12 April 2013

---
Are you having a Spring clear-out?

Don't throw out your old electricals. Donate them to Salcare – Heanor 's furniture reuse project.

At this time of year, we tend to cast our minds to having a good old clear out. You'll probably find that some of the things you want to get rid of are old electricals. Things that still work but perhaps you've replaced them with something more up-to-date.

We tend to stick old, working electricals in a cupboard somewhere, up in the loft or stashed away in the garage. They sit there until they've become obsolete or worse still, eventually get thrown away.

Salcare, based in Heanor is a furniture reuse charity that is crying out for good quality, working household electricals and appliances. Donate your vacuums, kettles, radios, microwaves, fridges, freezers and other working items that you no longer use to the project and they will find them a new home. Everything's tested for safety before being sold from their showroom on Ray Street in Heanor Street at very reasonable prices. Families on low incomes, students or just people on the look-out for a bargain can benefit – anyone's welcome.

The benefits of this kind of recycling are clear – you don't end up with all your storage space taken up with these unwanted items, the projects can sell them on to people who need them. And the bonus is – valuable products are given a longer life – they don't all end up in landfill..
Will they collect my donation?
They can pick up good quality, larger items such as fridges within a 10-mile radius.

How should I store my item before donation?
Items should be kept in a dry or covered area to prevent any deterioration from water in damp, wet or cold weather.

How do I get in touch?
Tel: 01773 764562N
mail@salcare.org.uk