The Somercotes Parish Council Web Site is a guide to local services, events, news and useful contact numbers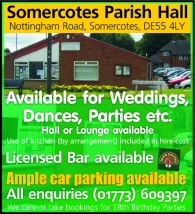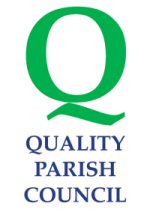 Somercotes Parish Council
has been awarded
Quality Parish Council status
Letter From Your County Councillor
by Paul Smith on Thursday 30 May 2013

---

Dear Resident
On behalf of myself and Steve, firstly can I thank you for your support in the Derbyshire County Council elections. I am always humbled by the support I receive from the community and even though we have a bigger area to cover, I will always do my best to make this area a better place and be available when you need support.
I am pleased to announce that the B600, Somercotes Hill from just below George Street through to the Blackhorse Public House has been approved for re-surfacing. June is the start date for this work. Also Quarry Road is being surfaced dressed again due to my reporting of the failure of the previous resurfacing of that road. A new entrance of Sleetmoor Lane into Sleetmoor Wood next to the football pitches is being created with a horse hop, improved pedestrian facilities and better visibility being created.
The Post Box at Leabrooks is being moved forward now the Post Office have appointed a new Manager; I am hoping this will be speeded up and make posting a letter in the area easier.
Yours sincerely
Councillor Paul Smith