The Somercotes Parish Council Web Site is a guide to local services, events, news and useful contact numbers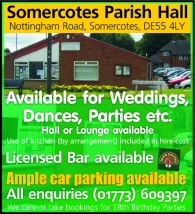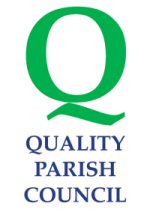 Somercotes Parish Council
has been awarded
Quality Parish Council status
Market Place & Mill Yard Car Parks
by Parish Council on Friday 7 June 2013

---
Market Place & Mill Yard Car Parks have been transferred from AVBC to the Parish Council. The main purpose of the transfer of ownership is to provide 'free parking' so as to encourage people to use local shops and businesses.
The Recycling bins have been removed from Market Place by AVBC as part of the new recycling scheme whereby residents have a bin for dual purpose recycling.
The Parish Council will resurface the recycling areas that will allow the creation of 10 additional parking spaces and disability spaces. The footprint on which the old toilet building stood is still owned by AVBC, but this may be transferred to the Parish Council so a small garden area can be created.