The Somercotes Parish Council Web Site is a guide to local services, events, news and useful contact numbers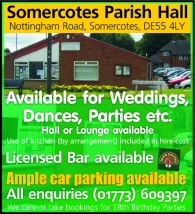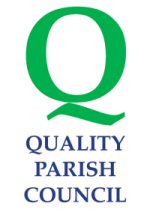 Somercotes Parish Council
has been awarded
Quality Parish Council status
Amber Valley Borough Council 'Have Your Say' Event
by on Wednesday 2 October 2013

---
People in Leabrooks and Somercotes are invited to have their say about what is happening in their area, by attending the 'Have Your Say' event.
This event gives people the opportunity to meet with the Borough Council's Cabinet members to discuss matters of local interest on Wednesday, 16 October from 6pm until 7pm at the Somerlea Park Community Centre, Sherwood Street, Leabrooks DE55 1LB.
There will be an opportunity to discuss matters individually, take part in the public 'Question and Answer' session, or you are welcome to just turn up and listen!

Further details on the 'Have Your Say' event can be viewed here.