The Somercotes Parish Council Web Site is a guide to local services, events, news and useful contact numbers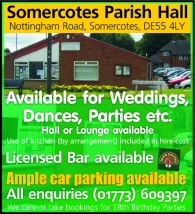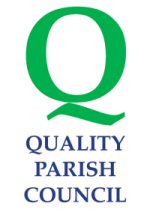 Somercotes Parish Council
has been awarded
Quality Parish Council status
Somercotes Local History Society wins Heritage Lottery Fund Support.
by Parish Council on Monday 4 November 2013

---
Somercotes Local History Society has received £27,700.00 from the Heritage Lottery Fund (HLF) for an exciting project; 'Somercotes - An Industrial Corridor through a Community.' Led by local volunteers, the project focuses on over 200 years of industry that forms an industrial corridor from Pye Bridge to Cotes Park Industrial Estate.

This project will enable the community to discover its local industrial heritage and enable participants to learn new IT skills, methods of research and ensure that Somercotes Industrial heritage is recorded for future generations to view and enjoy.
It will encapsulate local industry from 1800 when the entrepreneurial Oakes family developed ironworks and infrastructure, such as tramlines, to the local canal and rail networks which served the coal, iron, clay and brickworks. The project will also mark the gradual decline of heavy industries, which started in the 1930-40's, and the new industries that evolved in its' place such as the textile industry and mixed use industrial estates that now form an integral part of local industry and employment.
Commenting on the award, Paul Curran-Bilbie (chairman) said "We are thrilled to have received the support of the Heritage Lottery Fund and we are confident that the project will discover some very important mapping of industry, historical information and photographs, as well as retain our local heritage for the community to enjoy for future generations."
Vanessa Harbar, Acting Head of Region for the Heritage Lottery Fund East Midlands said 'This is a great opportunity to research an important part of Somercotes industrial heritage. It will enable local people to develop new skills whilst recording the evolution of local trades and its impact on their local area'.