The Somercotes Parish Council Web Site is a guide to local services, events, news and useful contact numbers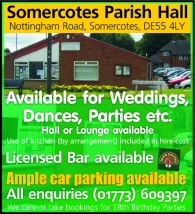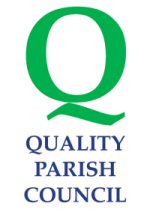 Somercotes Parish Council
has been awarded
Quality Parish Council status
Letter From Your County Councillor
by Paul Smith on Tuesday 30 September 2014

---
Dear Resident,
I am pleased to announce that the evening and Sunday Rainbow 1 Bus Service, which was being trialled until July 2014 has now been extended until April 2015 to give the route the chance to build up passenger numbers and help it become a viable bus service.
The Multi-User Games Area on Scott Drive is now finished and open for use by the community. This games facility has been funded by Derbyshire County Council, Somercotes Parish Council and Futures Homescape and will provide a brilliant play area for many years to come.
We are pleased to announce that that Pennytown Ponds has received the Prestigious 'Green Flag Award' again. This is a great testament to all the hard work done by the Fishing Club and the volunteers who along with the Council have worked hard to maintain and improve the site.
I have supported many local groups with grants via Derbyshire County Council's Community Leadership Fund and if any organisations would like to apply please get in touch and I will try to help.
Yours sincerely
County Councillor Paul Smith