The Somercotes Parish Council Web Site is a guide to local services, events, news and useful contact numbers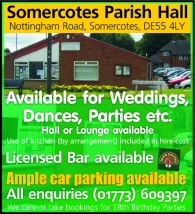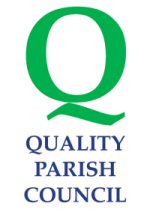 Somercotes Parish Council
has been awarded
Quality Parish Council status
Somercotes Community Wellbeing are working with Amber Valley Borough Council
by Parish Council on Thursday 25 June 2015

---
Somercotes Community Wellbeing are working with Amber Valley Borough Council & bringing netball back to Somercotes!

This is a fun, friendly ladies group for anyone who fancies getting back into netball (regardless of how long it is since you last played!) Group is open to all ladies of any ability aged 14+

Sessions are running for 6 weeks, and start this week 25th June. It's £1.50 per session to help cover the costs of the coach. Thursdays 6pm -7pm meet outside Somercotes Youth Club for 6pm.
SCW are offering childcare places (limited number though!) at the youth club to enable Mums who might otherwise not be able to take part, have an hour to themselves to enjoy netball training.
Jump in on the training at any time, no special kit or fancy trainers needed. There's more info on our website home page if you wish to pass this on.