The Somercotes Parish Council Web Site is a guide to local services, events, news and useful contact numbers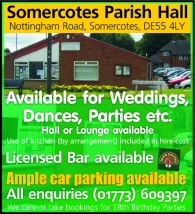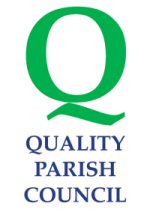 Somercotes Parish Council
has been awarded
Quality Parish Council status
Somercotes Local History Society Annual Heritage Day 2015
by Parish Council on Monday 28 September 2015

---
SLHS Heritage Day
Somercotes Local History Society Annual Heritage Day 2015
Saturday, 24th October 2015
10am - 4pm at SOMERCOTES VILLAGE HALL, Nottingham Road, Somercotes.
Exhibitions:
Somercotes Local History Society, The Magic Attic, JACHs, Heanor History Society, Amber Valley Video Club, Ripley History Society, Codnor Society and others. Local Photograph Exhibitions, & Slideshow and more.
Sepial Exhibition: Notts & Derby 1939-1945 Living History Group - come and see the Land Army Girls & the History of the period WW II.
Please bring along any photographs, letters, documents or anything that will help us retain our heritage for others to enjoy. All items will be copied and returned.
Light refreshments available