The Somercotes Parish Council Web Site is a guide to local services, events, news and useful contact numbers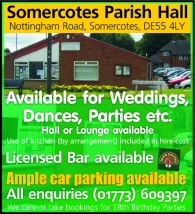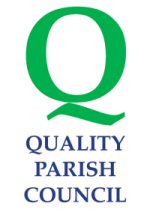 Somercotes Parish Council
has been awarded
Quality Parish Council status
Somercotes Cleaned For The Queen
by Parish Council on Friday 29 July 2016

---
The weather was kind on Saturday 5th March, when five teams from Somercotes Parish Council set out in support of the National 'Clean for the Queen' campaign.
Volunteers included Parish Councillors, Parish Council staff, Amber Valley Borough Council's Landscape Services staff, residents, staff from Mcdonalds and our local Police Safer Neighbourhoods team. All worked together to clean the streets, play areas, church yard and footpaths of Somercotes and make them fit for the Queen.
At the Parish Council Meeting on 18th March, Chairman, Councillor Paul Smith said "a massive thank you to everyone who turned up to make this event a success. However, I am very disappointed in the amount of rubbish that was picked up, particularly on the footpath behind Pennytown Court, which leads to the B600, which I helped to clear. There is really no excuse for tipping rubbish, when a monthly skip is provided by the Parish Council."
Everyone should do their bit to make Somercotes an attractive place to live, work and visit.