The Somercotes Parish Council Web Site is a guide to local services, events, news and useful contact numbers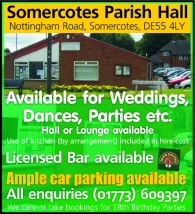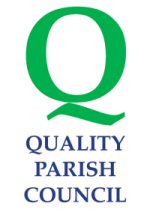 Somercotes Parish Council
has been awarded
Quality Parish Council status
Hog Life
by Parish Council on Friday 26 August 2016

---
At Sleetmoor Allotments, we encourage natural methods of vegetable and fruit growing, trying to minimise the use of artificial fertilisers, weed-killers and pesticides.
Part of pest management is looking after the natural predators – promoting wildlife that will deal with our pests for us! Many plots have areas that are left semi-wild, allowing native plants to flower that will attract bees, ladybirds and other bugs, creating a natural eco-system and letting Nature do her work. We needed to take more active measures however, to tackle the horde of vegetable-munching slugs who also share our allotments…
Hedgehogs used to be a familiar sight, trotting across a lawn at dusk, but are now a species in decline. They do, however, love a 3-course dinner of slugs and snails. We approached some people who rescue injured hogs and they brought 11 down to the allotment site, for release back into the wild. Hedgehogs are solitary and nocturnal, but we were lucky to have one that was wide awake and curious when we opened the cages, climbing onto the chairman's foot and posing for the picture
Hedgehogs have many predators, including cars, dogs, foxes and slug pellets. Their natural habitat is dwindling, with fewer wild spaces and more people digging up their gardens in favour of decking and patios. They also travel up to 2 miles a night in search of food or a mate in spring, but this is made difficult by roads and modern fencing.
What we have done – and what you can do to encourage hedgehogs into your garden and make it a hog-friendly space - is create a pile of leaves and logs, or even build winter quarters for them (there are lots of designs on the internet). Stop using slug pellets, clear up any mesh/netting that may cause injury, put ridged planks into ponds so that they can escape and leave out suitable food.
In the wild, hedgehogs eat fruit, insects, worms, centipedes, slugs, snails, mice, frogs and even snakes, but they have broad tastes.
GOOD FOODS:
Pedigree Chum Loaf or Whiskers cat food – original or chicken (but see below!).

Dry food, like cat biscuits and mealworms and bird seed – they love sunflower hearts.

Fruit – they like banana, but especially fruits that would be found in a garden, like plums and berries.

Make sure there's always water around in shallow dishes.
NEVER FEED A HEDGEHOG:
Dog/cat foods in jelly or gravy (particularly fish or game) – these are too rich and will upset the hog's stomach, potentially causing it to dehydrate and die.

Bread and milk – a popular myth, but very, very bad for them!
Hedgehogs start to build nests in October – at the same time that people start to build bonfires for the 5th November or to clear their autumn garden waste. Please, please move bonfires before lighting them, as it is the perfect environment for hibernation and hedgehogs will move into their custom-built nest, not knowing it will soon go up in flames.
If you find an injured hedgehog, wish to release some into a suitable environment, or have a 'safe' (entirely fox-proof) garden that could accommodate a disabled or partially sighted hog, call Lesley on 01159 305587 or 07773 680 264.
Georgie Butt, Secretary
Sleetmoor Lane Allotment Association