The Somercotes Parish Council Web Site is a guide to local services, events, news and useful contact numbers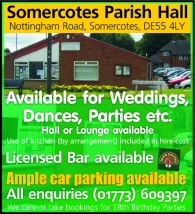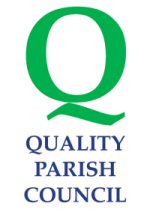 Somercotes Parish Council
has been awarded
Quality Parish Council status
Safer Neighbourhoods Update
by Parish Council on Thursday 8 September 2016

---
Local Police Safer Neighbourhoods Team priorities are: Speeding, Inconsiderate Parking and Anti Social behaviour in our Parks
Local Officers are now trained on the use of 'speed guns' and have been carrying out speed checks in the area and in particular on Sleetmoor Lane.
Leaflets regarding the dangers of inconsiderate parking have been distributed by the team.
Anti social behaviour is being targeted in the areas of Somerlea Park and Riddings Park and also those causing nuisance with off-road bikes at Pye Bridge.
These are some of the names that can be remembered.
Back Row: David Lammin;Michael Bettison;Gerald Munslow;Peter Robinson;Ivan Hubball;John McCabe;Stephen Parkinson;Steven Abbott; Mr Martin
Middle Row: Christine Radford;Andrea King;Christine Croson; Janet Hodgson;Lynne Thorpe;Sandra Thorpe
Front Row: Denise Dexter;Catherine Shepherd;Janet Brown;Margaret Marriot;Elaine Burton;Deidre Houghton;Christine Weightman;Carol Parr;Julia Brooks
Book "Lest We Forget" Price £4.95
DVD WW I including Somercotes Related Material
Price £3.95
Book and DVD Price £8.00