The Somercotes Parish Council Web Site is a guide to local services, events, news and useful contact numbers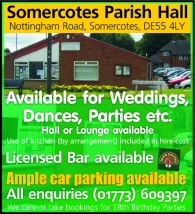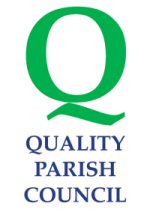 Somercotes Parish Council
has been awarded
Quality Parish Council status
Somercotes Parish Council 2016 Allotment Competition Winners
by Parish Council on Sunday 27 November 2016

---
Since 2012 The Parish Council has supported an Annual Allotments Competition for the best kept Allotment plot(s). The Competition is held in memory of Councillor Jim Spibey, a Parish Councillor for 25 years, who died in December 2011. Jim was a keen and knowledgeable gardener, loved growing his own vegetables and always kept a beautiful garden.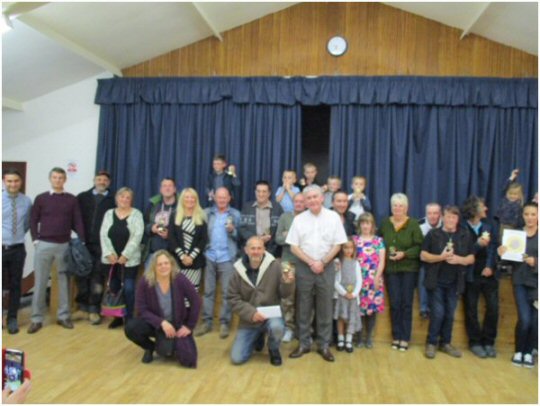 Along with other prizes an Annual Shield (the Jim Spibey Memorial Shield) is awarded for the best plot overall out of our three Allotment sites;- Birchwood Lane; Bridle Lane and Sleetmoor Lane.
This year again judging was conducted by an independent Judge from Amber Valley Borough Council, Richard Hodgkinson. A well attended Presentation Evening was held at the Village Hall on Friday 7th October 2016. Awards were made by Councillor B Lyttle.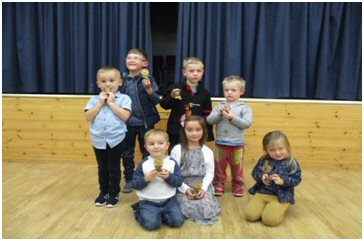 A Children's Competition was also held with entries from all three Allotment sites. Recognition was also given to another young gardener – Levi Bradley-Minkley at Bridle lane Allotments, who has worked on a small section of his Grandfathers plot. Councillor Lyttle said ' It is very pleasing that we have more children's entries than last year. It is great to see young people interested in gardening and we would encourage more young people to get involved at the Allotments'.
Ist Place Winners:
J Turton (Bridle Lane)
J Cosford (Birchwood Lane)
F&P Key (Sleetmoor Lane)
2nd Place Runners Up
B Copeland (Bridle Lane)
B Ashmore ( Birchwood Lane)
J Skidmore (Sleetmoor Lane)
3rd Places
S Jackson (Bridle Lane)
B Allard (Birchwood Lane)
P Price ( Sleetmoor Lane)
The Overall Winner was awarded to J Turton (Bridle Lane)
Children's Competition
1st Place Winner
Thomas Lowe (Sleetmoor Lane)
2nd Place Runner Up
Connor McGeachy
3rd Place
Riley & Mazie