The Somercotes Parish Council Web Site is a guide to local services, events, news and useful contact numbers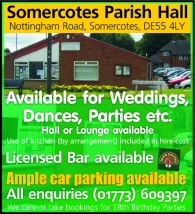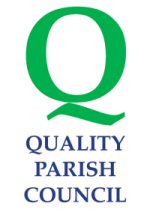 Somercotes Parish Council
has been awarded
Quality Parish Council status
Concerns on speeding vehicles along Sleetmoor Lane
by Parish Council on Tuesday 29 November 2016

---
At the Council Meeting on 22nd July an issue was raised by a resident and speed reduction measures asked for.
The Council has raised the matter with both the Police and Derbyshire County Council.
The Council is advised that the Police, the enforcement authority for moving traffic offences are taking an active role in monitoring speed levels along this road by the use of speed hand gun enforcement.
Derbyshire County Council, the highways authority advise the Council that: whilst committed to reducing the number of collisions which occur on our roads, a system of prioritisation exists which take into account certain factors including:-
The number and severity of injury collisions which have occurred in the previous three years and the predicted reduction which will be achieved

Environmental considerations such as the level of nose and exhaust fume pollution emissions

The number of people who would benefit from the scheme

The cost of implementation and of future maintenance

The limited funds available are predominantly directed to those locations where there is a history of reported injury collisions.
The Council urges all inconsiderate driving by the minority to consider the impact of speeding on other motorists, pedestrians and residents and observe the speed limit at all times.