The Somercotes Parish Council Web Site is a guide to local services, events, news and useful contact numbers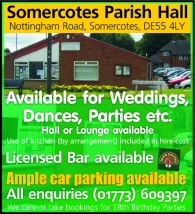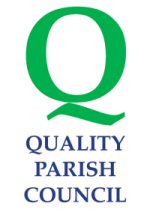 Somercotes Parish Council
has been awarded
Quality Parish Council status
Somercotes Feature Garden Project
by Parish Council on Saturday 10 December 2016

---
The contract for the Feature Garden has now been awarded.
At the Parish Council Meeting on 11th November 2016, members were advised by representatives of Groundwork (Crestra Ltd) of the likely commencement in the third week in January
The site, is adjacent to the Village Hall, Market Place Car Park and The Co operative Food store. The adjacent public footpath is well used as it is the main route to the local Infant and Junior schools.
The theme of the feature is to celebrate the community by providing information on the community's heritage; buildings and local industry past and present.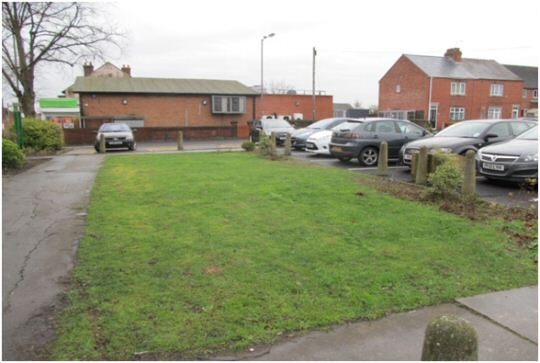 The Council hopes that the garden will help to develop a sense of pride and ownership in the community, as volunteers will be helping with some of the work.
The site at present is a bare plot of land. We at the Council have a vision for this to be a welcoming space, accessible to all.
There is an opportunity for the Business Community to be involved in the project and we are asking for local businesses to offer financial support by sponsoring items to be included in the garden such as seating bench, clock pillar, Interpretation board, central feature clock, amongst others.
Please contact the Clerk to the Council 01773 603810 or email somercotespc@btconnect.com for further information.