The Somercotes Parish Council Web Site is a guide to local services, events, news and useful contact numbers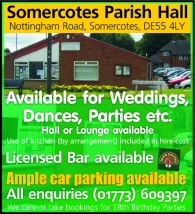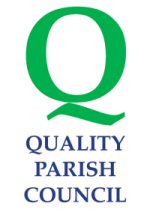 Somercotes Parish Council
has been awarded
Quality Parish Council status
Letter From Your County Councillor
by Paul Smith on Saturday 3 June 2017

---
Dear Resident
Firstly can I thank everyone who supported myself and Steve on the 4th May at the County Council elections. I am pleased to say that we were both re-elected. You will be aware that the County Council is now Conservative controlled with 37 Conservative Councillors, 24 Labour Councillors and 3 Liberal Democrats. It will be different but myself and Steve will work hard to continue to support the whole community.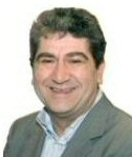 Currently the council is going to be consulting on the introduction of yellow lines on various junctions and roads around Somercotes where there are particular problems with access and visibility. The consultation will start shortly and will be in the local papers and the Parish Council will be notified as well as notices being installed on the proposed junction's roads.
The crossing outside the Co-Op on Nottingham Road is being upgraded this financial year and Baker Close footways will have been completed by the time you read this. The A38 Bridge on Nottingham Road Nix's Hill is to be resurfaced as well as the Roads on Nix's Hill Industrial Estate.
I am really pleased that the sewage problem on the B600 near to the car wash and Motor Mania has been resolved; in the end I put it into the hands of DCC Public Health to pressure Seven Trent into fixing the leak.
If you need to contact me on any issue relating to DCC please do so on 07713265670 or you can email me on paul.smith@derbyshire.gov.uk
I look forward to hearing from you.