The Somercotes Parish Council Web Site is a guide to local services, events, news and useful contact numbers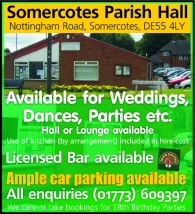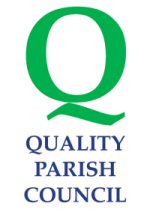 Somercotes Parish Council
has been awarded
Quality Parish Council status
Goodbye Soo!
by Parish Council on Monday 4 September 2017

---
Soo Massey, Clerk to Somercotes Parish Council for the last 3 years has retired. Soo joined the Council just before the previous clerk was diagnosed with a serious illness.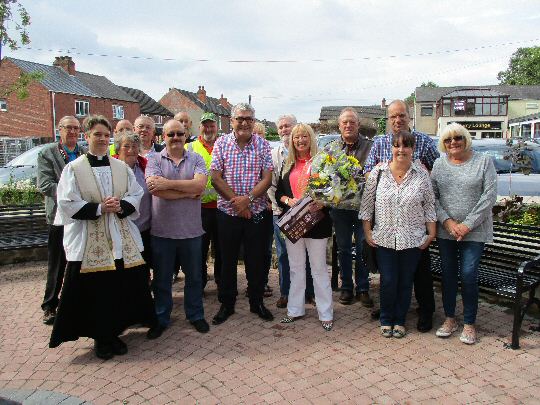 Chairman of the Council, Councillor Paul Smith said: "Soo did an excellent job in her role as Clerk, and steered the Council through what was a very difficult time. On behalf of the Council I would like to wish her every happiness in what is a very well-deserved retirement."
Soo is pictured at the opening ceremony of the Somercotes Feature Garden together with colleagues and Councillors. She was a key figure in driving this project to completion, so it was very appropriate that her last duty with the Council was to assist in cutting the ribbon which marked its official opening.
Soo is looking forward to spending her retirement travelling with her husband Pete and renovating her new home in Worksop