The Somercotes Parish Council Web Site is a guide to local services, events, news and useful contact numbers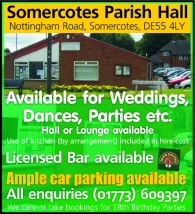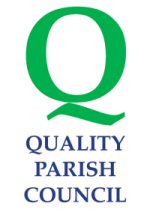 Somercotes Parish Council
has been awarded
Quality Parish Council status
Derbyshire Unemployed Workers Centre
Grant for Female Advice Worker
by DUWC on Wednesday 31 March 2010

---
Derbyshire Unemployed Workers Centres run drop in sessions delivering advice on welfare benefits and credits – we currently have a weekly session in Somercotes which takes place at the Parish Hall on a Monday afternoon. We have also recently received a grant of £13,700 from the Society for the Assistance of Ladies in Reduced Circumstances. This has allowed us to run a one year project (starting November 2009) to benefit older ladies who live alone and would like to receive advice from a female worker.
Sarah Smith is currently employed on this project, she has a great deal of experience in assisting older people with their benefits and credit claims. Sarah can respond to requests for home visits from ladies who are aged 60+ and are resident in Amber Valley.
Examples of the type of case that we aim to deal with include:
Those who are widowed and unused to managing their own finances
Those who are in need of disability benefits because of a condition which they find embarrassing to talk about to a male
Those who prefer not to deal with a male because they have suffered abuse in the past
However there is no strict criteria and if an older lady is in need of help we will ensure that she is seen. It is DUWCs' policy never to turn anyone away.
Sarah can advise on the full range of benefit and credit entitlements such as Pension Credit, Disability Living Allowance, Housing Benefit, Council Tax Benefit.
To request a visit from Sarah Smith, contact our Chesterfield office on 01246 231441 or speak to our adviser at Somercotes Parish Hall on Monday afternoons between 1.30pm and 4.00pm.