The Somercotes Parish Council Web Site is a guide to local services, events, news and useful contact numbers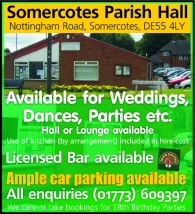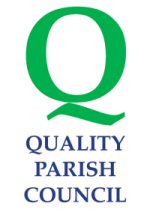 Somercotes Parish Council
has been awarded
Quality Parish Council status
Derbyshire Ancestral Research Group - Notes For 1932
by Parish Council on Saturday 6 January 2018

---
DARG Derbyshire Ancestral Research Group
Thanks to Margaret Brooksbank for this contribution
Contact for Margaret: Tel 01773 604916
April 1st – The cheapest method of COOKING when all the factors are taken into consideration is to cook by GAS.
April 8th – A few shillings spent on HALL'S DISTEMPER means a bright happy home for years with 60 colours to choose from.
April 22nd – Better than Black Leading give your grates a coat of NAMO LIQUID BLACK it dries quickly and lasts for months. Use it on Bedsteads, Prams and all Ironwork.
April 29th – Since its inception in 1824 the ROYAL NATIONAL LIFEBOAT INSTITUTION has saved nearly 63,000 lives.
May 6th – There are over 50,000 BLIND PERSONS in this country and of this 24,000 are in receipt of pensions under the BLIND PERSONS ACT of 1920.
May 6th – The reduction made last year in SALARIES of all the highest state employees is to continue with exception during the current year.
May 6th – COMPULSORY MOTOR INSURANCE. Private cars 8hp £7. Motor cycles 3rd party only 20cc 15s.
Nov 18th – The Engineering Trade Unions are to agitate for a 40 hour week without reduction in pay.
Nov 18th – The latest figures show that during September 4000 more cars were registered than during the same month last year.
Nov 18th – According to figures Great Britain is at present the leading EXPORTING COUNTRY in the world. For the past 6 months we have exported more than the USA.
1934 Nov 15th – "This Pasteurisation Nonsense" writes "BLYTHE" in the Farmer and Stockbreeder, "is like the Loch Ness Monster – it keeps bobbing up in a fresh place. The latest piece of Tom Foolery is that local Medical Officers of health are turning down fresh supplies from 1st class dairies and have insisted on stale milk brought from a distance being supplied to school because it carries the magic word 'PASTEURISATION'"