The Somercotes Parish Council Web Site is a guide to local services, events, news and useful contact numbers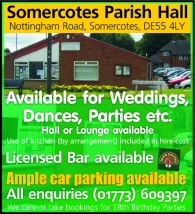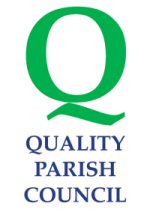 Somercotes Parish Council
has been awarded
Quality Parish Council status
Pennytown Ponds Photography Competition
by Parish Council on Wednesday 12 May 2010

---
The Pennytown Ponds Group are planning to produce a calendar for 2011 which will show scenes of Pennytown Ponds, past and present, and a competition is being sponsored by Somercotes Parish Council to find the best pictures to be used for the calendar.
If you are interested in taking a photograph of Pennytown Ponds, or if you have pictures in your possession showing Pennytown Ponds in the past, you can send them to Somercotes Parish Council, Somercotes Parish Hall, Nottingham Road, Somercotes, DE55 4LY, or alternatively bring them into the Parish Hall office between 9 am and 12 noon on weekdays. Please ensure that the picture has the name and telephone number of the provider attached.

Entries can also be submitted by email, please email your entries to photocompetition@biz.uk.com
The 1st Prize is £50, 2nd Prize £30 and 3rd Prize £20.
The photographs considered the best will be used in the calendar and the names of the donors will be issued with the pictures.
The deadline for receipt of the competition entries is Friday, 6th August 2010.