The Somercotes Parish Council Web Site is a guide to local services, events, news and useful contact numbers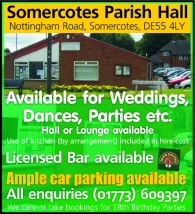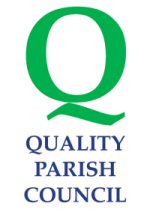 Somercotes Parish Council
has been awarded
Quality Parish Council status
Newsletter Foreward - Councillor McCabe
by Parish Council on Wednesday 3 October 2018

---
First I would like to welcome Kellie Judson as a new Councillor. Kellie has lived in the area all her life and I am sure she will be an asset to the Parish Council.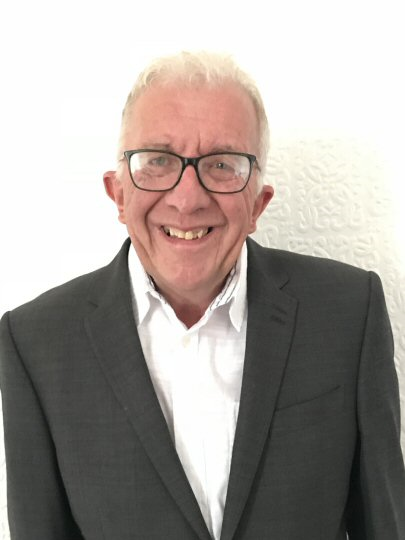 During this hot summer, work has continued with grass mowing, litter and weed picking. In addition, renovation work has been done by the Community Payback Scheme on the Mining Wheel on Nottingham Road. This has included painting the wheel and tidying up the surrounding area. Unfortunately, some shrubs which had been planted around the wheel were stolen; depriving residents of what would have been a fine sight in the spring.
On a more positive note, I was delighted to present S137 grant awards to a number of organisations and groups at the Village Hall on the 7th September 2018. The Council has awarded £6000 to local groups this year, an increase of 20% on the previous year.
Much is planned in the next few months. In addition to the traditional Christmas Carol Service, watch out for additional information boards appearing at Cotes Park, Pye Bridge, Birchwood Lane and SleetmoorLane. These boards detail the history of the area and contain a lot of interesting information.
In addition, 2018 year marks the 100th Centenary of WW1 Armistice Day. The Parish Council has joined with local groups and organisations to commemorate this occasion with an exhibition in the Village Hall amongst other activities. These will take place over the weekend of 10th & 11th November; keep an eye out for more information on notice boards and the council's website: www.somercotesparishcouncil.co.uk . I look forward to providing an update on these events together with other Council activities in the next newsletter.
Cllr John McCabe