The Somercotes Parish Council Web Site is a guide to local services, events, news and useful contact numbers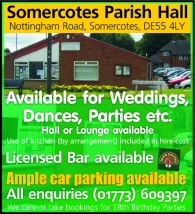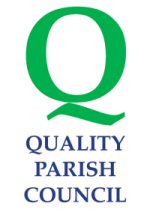 Somercotes Parish Council
has been awarded
Quality Parish Council status
Letter From Your County Councillor
by Parish Council on Thursday 4 October 2018

---
Dear Resident
I have been busy over the last few months dealing with overgrown hedges, blocked gullies, street lighting faults and many individual cases from noise nuisance, social services complaints, empty properties, inappropriate parking and many more problems that happen, the new Aldi Development and bus shelter replacements.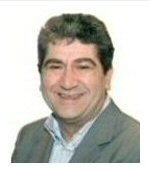 I think I managed to get through the pot hole season with all of them reported and hopefully repaired; it will continue to be a problem until the Council repair them properly the first time they visit!
I am still waiting for a decision on the Somercotes Library proposal which has recently been consulted on, asking for community groups to take over the running of the Library service in Somercotes.
I must apologise on the length of time it is taking Derbyshire County Council to consult on the traffic regulation orders which are to add new yellow lining to various junctions in Somercotes. This is due to a reduction of staff available to carry the work because of the ongoing cuts to budgets.
I have also been able to help a number of community groups with grants via the Derbyshire County Council Community Leadership Fund which helps the groups to carry out the work they do.
I would like to thank you for your continued support and I know its early but I wish you all a Merry Christmas and prosperous and Happy New Year.
Councillor Paul Smith
County Councillor for Somercotes
Riddings and Ironville