The Somercotes Parish Council Web Site is a guide to local services, events, news and useful contact numbers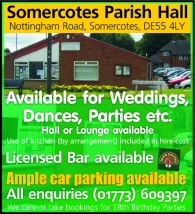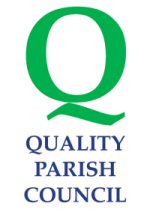 Somercotes Parish Council
has been awarded
Quality Parish Council status
WW1 Armistice Centenary
by Parish Council on Friday 5 October 2018

---
As part of the WW1 Armistice Day Centenary Commemorations and in common with many organisations and Councils throughout the country, Somercotes Parish Council is joining in the 'Battle's Over' - WWI Beacons of Light Event.
This will take place on Sunday 11th November 2018 at 7pm, when beacons will be simultaneously lit throughout the country to signify the end of World War One.
The Parish Council is seeking a suitable individual to light the beacon in a ceremony to take place directly after the St Thomas Church Service on the evening of the 11th November 2018.
Do you know of anyone who would be interested? The only criteria is that they have a direct link to WW1 (ie. a relative who served at that time) and both they and their relative lived locally within the parish.
Please forward details of any interested parties to: somercotespc@btconnect.com or telephone 01773 603810 and ask for Catherine.