The Somercotes Parish Council Web Site is a guide to local services, events, news and useful contact numbers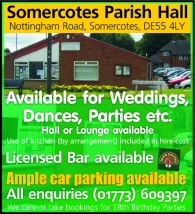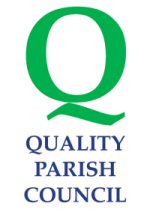 Somercotes Parish Council
has been awarded
Quality Parish Council status
Notice of Vacancies in the Office of Councillor PARISH OF SOMERCOTES
by Parish Council on Monday 27 May 2019

---
Notice is hereby given that casual vacancies have arisen in the office of Councillor for the Parish Council.
Amber Valley Borough Council has informed Somercotes Parish Council that there have been insufficient representations received for an election.
Therefore the Parish Council will Co-opt to fill the vacancies.
If you are interested please send your details to the Clerk at: somercotespc@btconnect.com or telephone 01773 603810 by 1200hrs 14 June 2019.
You must have lived or worked in the parish for at least 12 months; live within 3 miles of the parish boundary and you must be on the electoral role.
Catherine Hedley
Clerk to Somercotes Parish Council
Dated: 27 May 2019
SOMERCOTES PARISH COUNCIL
VACANCIES IN THE OFFICE OF PARISH COUNCILLOR Interested persons must fulfil the following criteria:
 Be registered as a local government elector for the parish OR
 Have occupied as owner or tenant, within the preceding 12 months, land OR premises in the parish OR
 Have their principal or only place of work, during the last 12 months, within the parish OR
 Have, during the preceding 12 months, resided, in the parish or within 4.8km of it
 Be 18 years of age or over
 Not be disqualified for holding office as a member of a local authority – the Parish Council can advise you of this
 Be prepared to submit details of any political party membership
If you meet the criteria and are interested in applying for co-option please contact the Parish Council Office: Clerk to the Parish Council, Somercotes Village Hall, Nottingham Road, Somercotes, DE55 4LY: Office opening hours 10:30 to 14:30 Tuesday to Friday.
You can either: write to the above address, call in person, telephone on 01773 603810, email on somercotespc@btconnect.com to request an application form, which is to be completed and returned to the above address by 14th June 2019.
If you require any assistance in completing the application form, please contact the Clerk, as above.