The Somercotes Parish Council Web Site is a guide to local services, events, news and useful contact numbers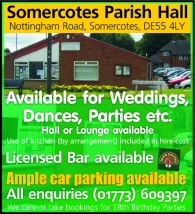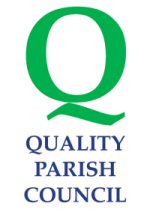 Somercotes Parish Council
has been awarded
Quality Parish Council status
News From Your County Councillor
County Councillor Paul Smith
by Paul Smith on Wednesday 2 June 2010

---
I am pleased to say surface dressing work on various highways is to take place at Wood Street, Albert Street and part of Sleetmoor Lane.
I have also asked the Council to consider Ralph Drivehighway and footways, as well as various footways on the South Spire Estate. I have spoken to the Council regarding the success of the crossing facility, pedestrian refuge on High Street, for them to look at installing crossing points at the very busy junctions around B & Q and Aldi, and also the junctions at Wimsey Wayto the side of the car wash and the entrance to Hockley Wayby McDonalds. A number of people have raised issues regarding difficulty in crossing safely at these points and I have witnessed the problems myself. The Parish Council has also written to the County Council supporting the need for some facility to make crossing these roads safer.
New lighting is to be installed at the Sherwood Streetcar park. A number of bus shelters have been improved on the B600 and High Street to help reduce the opportunity for them to be vandalised. I have recently supported the Youth Club with funding for a TV and a Nintendo Wii via the Derbyshire County Council Community Leadership Fund, and I have also supported the Girls Night with funding from the same fund so that they can continue working on initiatives with them.
I am still awaiting the results of the pedestrian count on Leabrooks Roadto see if there are enough numbers for a crossing facility to be installed.