The Somercotes Parish Council Web Site is a guide to local services, events, news and useful contact numbers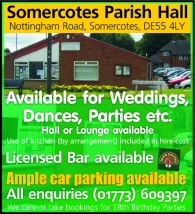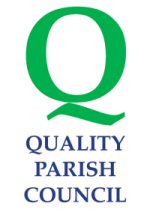 Somercotes Parish Council
has been awarded
Quality Parish Council status
100 Years Of Girl Guides
by Girlguiding UK on Monday 7 June 2010

---
1st Somercotes Guides have joined celebrations in 2010 to mark one hundred years of the Girl Guides. The year of fun filled events began with a day of activities at Alfreton Leisure Centre with hundreds from other groups, which saw the Guides designing and making costumes for a fashion show, learning how to belly dance and posing in the shape of '100' for an arial photo. In April we donned silver costumes at Drayton Manor Park and Zoo to take part in a colourful parade of 10,000 Guides, Brownies and Rainbows from all over the midlands accompanied by music from around the world in one of the biggest celebrations this year, before taking over the theme park to enjoy the adrenaline filled attractions. This was followed by a weekend camp at Warwick castle with Guides from around the country where we were entertained by jesters, knights and birds of prey. The highlight of the weekend, after eating ice lollies in the rain whilst wearing scarves and gloves, was seeing a fireball being launched from the giant trebuchet. Still to come, before the finale in October, is a sleepover on the pitch at Pride Park and an international camp at Chatsworth.
In between the celebrations, weekly meetings have seen the Guides working towards awards which reflect how Guiding is as up to date today as it was in 1910. These have included 'Passion for Fashion', 'Showtime', 'Grrreen', 'Globalistic' and the ever popular 'Chocolate'. The Guides choose, plan and run their own activities in patrols giving them chance to develop their skills and interests, learn to work together and improve self confidence all while having fun!
The Girl Guides is a movement for girls and young women, with the Guide section specifically for young women aged between 10 and 14. To find out more about 1st Somercotes Guides, volunteer or to join our waiting list, please contact Unit Guider Sarah on 07970 698023 or e-mail somercotesguides@hotmail.com . There is also more information on the Girl Guide website: www.girlguiding.org.uk.