The Somercotes Parish Council Web Site is a guide to local services, events, news and useful contact numbers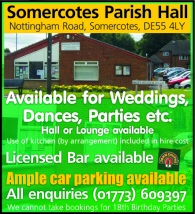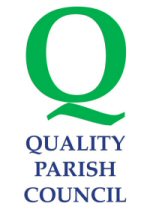 Somercotes Parish Council
has been awarded
Quality Parish Council status
News From Your County Councillor
by Paul Smith on Saturday 11 June 2011

---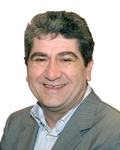 Dear Resident
I am pleased to announce that at the recent Parish Council AGM I was elected to be Chairman of Somercotes Parish Council for the forthcoming year. I would like to thank my fellow Parish Councillors for their support.
On a positive note the B600 scheme for resurfacing will be completed by the time you read this letter. Other surface dressing proposals are for Cotes Park Lane, Bridle Lane, Albert Street and Leamoor Avenue. Street lighting improvements have been made to Tower Close, Warwick Avenue, Coupland Place and Brenden Close with new low energy lights.
The Parish Council have agreed to work with Derbyshire County Council to get funding for a pedestrian refuge at the entrance to Hockley Way, a heavy trafficked road which has raised concerns by many residents.
Pennytown Ponds have been entered for a Green Flag Award which will be judged in early June. Fingers crossed that the judges recognise the value of the site and the hard work that has been put into the area to make it a place to be proud of.
On a negative note you will be aware that the evening bus service from Nottingham to Alfreton via Pyebridge and Somercotes has had the subsidy removed. I managed to argue the retention of this service previously but unfortunately the argument to keep the service on was lost. Also it is with regret that the 439 school service from Pyebridge and Somercotes to Swanwick Hall is being removed from April 2012. The entitled children will be provided alternative arrangements.
There will also be a reduction of b_line concessions from 50% to 33% from 1st August 2011 and the withdrawal of the Gold Card half fare rail travel for disabled and older people from 1st August 2011.
Yours sincerely
Paul Smith

The last paragraph has been amended to read 'half fare rail travel'