The Somercotes Parish Council Web Site is a guide to local services, events, news and useful contact numbers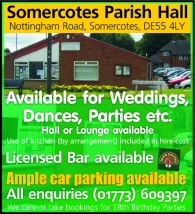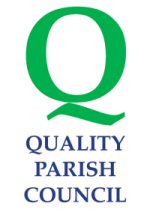 Somercotes Parish Council
has been awarded
Quality Parish Council status
Eric Shepherd - Artist
Former Resident Of Somercotes
by Parish Council on Monday 23 January 2012

---
Eric was born in Somercotes in 1935 and told us he has fond memories of the area. Eric's father, George, was a coal miner at Moorwoods coal mine, and was also a well-known billiard player who won the Amateur Billiard Championship. Eric was one of 9 children, the others being Richard, Jack, Kenneth, Clifford, Brian, Betty, Jean and Pat, who died when she was 9 months old). Eric also has a vivid memory of his sister Betty being killed by, to quote Eric "what must have been the only car on the road", when she was 3 years old while she was listening to the service at the Chapel opposite Annie Mason's fish and chip shop on Somercotes Hill. Eric saw it happen as he waited in the queue for his order. He tells us there were very few cars on the road in those days, just horses and carts delivering the milk and fresh vegetables to people's doors. One of Eric's favourite places was Pennytown, where he remembers fishing, swimming, bird watching, or playing on the disused army tanks and lorries. He said he and his friends even took a few apples from the allotments on their way down! He told us the Somercotes fair, which was held on the recreation ground, was always an exciting time, with t he big steam engines generating the electricity.
Eric has a strange story to tell about walking through the churchyard with his friend, Roy Green, after a Saturday matinee at the Empire. Eric was always fascinated by the graves in those days, with glass domes encasing porcelain flowers. They came upon a newly dug grave. The flowers were almost dead, and they knelt `alongside the grave to read the little tags on the wreaths, etc. Eric says that "out of this grave rose a thick mist of gold, a bit like thick fog, but very golden. It was about 12" high by the length of the grave. We watched as it rose higher and higher, passing through the branches of a nearby tree, until it went out of sight. Neither of us were frightened. We told our parents and teachers but no-one wanted to believe us, but we both knew what we had seen, and I will carry that memory to my grave".
Eric worked as the sole sign artist for Kimberley Ales in Eastwood, then later went to work for Midland Drapery. He spent his evenings painting portrait commissions of local dignitaries. 18 years later Eric went to work in Florida, USA, producing murals for the film industry, and it was during this time he decided to concentrate solely on wildlife painting and on arriving in Australia in 1980 he became a member of the Wildlife Art Society of Australasia, where he received many of the top awards in their annual wildlife shows. You can see Eric's work by visiting www.ericshepherdartist.com/biography.html
Below is a picture of Eric with his wife, Susan, who he married in 1964, and who died in 2007 after what Eric describes as "a very happy marriage". Eric has two sons, Austin and Matthew. Eric's brother, Clifford, lives at Heanor, and his sister, Jean, still lives in Somercotes.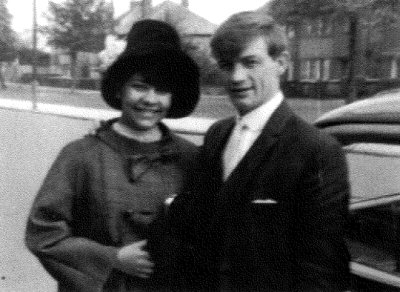 Eric, Clifford and a friend of Clifford on Derby Railway Station.