The Somercotes Parish Council Web Site is a guide to local services, events, news and useful contact numbers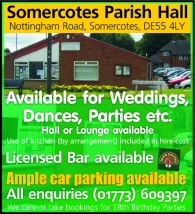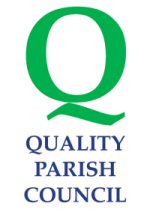 Somercotes Parish Council
has been awarded
Quality Parish Council status
Use Your Vote On The 2nd May
by Parish Council on Monday 22 April 2013

---
DON'T forget to vote on Thursday 2 May when all 64 seats on Derbyshire County Council will be up for grabs.
No fewer than 266 candidates will fly the flag for 10 political parties as a new council is elected for the first time in four years.
Eligible voters who don't turn out on polling day will miss their chance to say how £525m is spent each year – excluding schools – on vital services for more than 760,000 local people.
And there is plenty of time to vote because polling stations will be open from 7am to 10pm.
To find out more about voting, visit www.derbyshire.gov.uk or call the electoral registration office at your district or borough council. Help's also available from the Electoral Commission hotline on 0800 3 280 280.