The Somercotes Parish Council Web Site is a guide to local services, events, news and useful contact numbers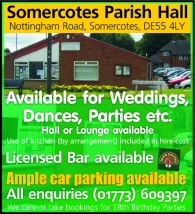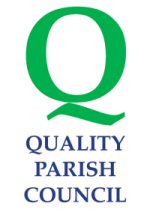 Somercotes Parish Council
has been awarded
Quality Parish Council status
Give your views on Council's growth strategy
by Parish Council on Wednesday 30 October 2013

---
Amber Valley Borough Council will be setting out its policies for promoting growth in the area when it publishes its Core Strategy for public consultation on 18 October.
As Part 1 of a new Local Plan for Amber Valley, this draft Core Strategy includes a range of policies and proposals designed to promote growth, whilst protecting and enhancing the local environment.
The Council is looking for local residents to comment on the Strategy and its supporting documents, by 29 November 2013. These are now available to view on the Council's website andat the following locations during normal opening hours:-
Town Hall, Ripley (First Floor Reception)
Alfreton Library
Alfreton Town Centre Office
Belper Library
Belper Town Centre Office
Duffield Library
Heanor Library
Heanor Town Centre Office
Ripley Library
Somercotes Library
Comments can be made by using the on-line form available on the homepage, although forms will also be available at the above locations.
Four events will be held during the consultation period, where Council officers will be available to answer any questions. Details of the events are as follows:-
Wednesday 6 November 2013 - Wilmot Street Community Centre, Heanor (3.00pm - 7.00pm)
Thursday 7 November 2013 - Alfreton Christian Centre, Hall Street, Alfreton (3.00pm - 7.00pm)
Friday 8 November 2013 - Ripley Leisure Centre, Derby Road, Ripley (3.00pm - 7.00pm)
Tuesday 12 November 2013 - No. 28 Market Place (former Salvation Army Hall), Belper (3.00pm - 7.00pm)