The Somercotes Parish Council Web Site is a guide to local services, events, news and useful contact numbers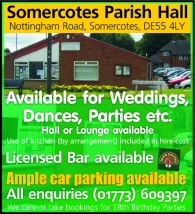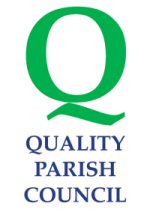 Somercotes Parish Council
has been awarded
Quality Parish Council status
A Vacancy Has Arisen For An Assistant Clerk At Somercotes Parish Council
by Parish Council on Wednesday 5 March 2014

---
STAFF VACANCY
ASSISTANT CLERK
Part-Time: 20 Hours per week
The Post-Holder will support the Clerk to the Council:
The role includes preparing agendas, minutes and correspondence, organising parish events e.g. Carol Service, assisting with the management of financial records, receipts and payments. Applicants should be familiar with and competent in the use of PAYE (RTI) and financial procedures; have good IT skills (Word, Excel etc).
Good communication and numeracy skills are vital, as is a large degree of tact, diplomacy and flexibility in dealing with members of the public and other organisations. The applicant should have experience in an environment that involves organising meetings and following procedures. An understanding of local government would be useful and the post-holder must be prepared to work towards a relevant CiLCA qualification (if not already qualified).
The post-holder will be required to undertake the Clerk's Induction Course (if not already taken) and to deputise for the Clerk in his absence.
NJC Pay Scales: 18 (£9.01) – 23 (£10.60)
Applications can be obtained from the Parish Council website: www.somercotesparishcouncil.co.uk or by request an application pack from the council: somercotespc@btconnect.com or collect an application from the Parish Council Office at the Village Hall, Nottingham Road, Somercotes.
Interviews will take place within 2 weeks of the application closing date: Friday, 11th April 2014
The vacancy is at the end of June 2014, but may become available earlier. Appropriate Training will be given, if required.

Download the Job Description & Application Form
Assistant Clerk - Job Application 03-14