The Somercotes Parish Council Web Site is a guide to local services, events, news and useful contact numbers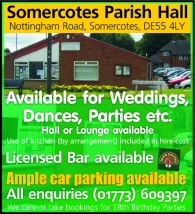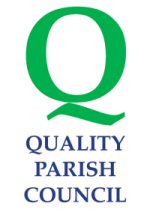 Somercotes Parish Council
has been awarded
Quality Parish Council status
Annual Parish Council Meeting Report - 2014
by Parish Council on Wednesday 18 June 2014

---
The Annual Parish Council Meeting held on the 16th May 2014 elected the Chairman, Cllr. Paul Smith and Vice Chairman, Cllr Brian Lyttle for the next 12 months (2014-15). The Audited Council Accounts were presented and resolved by the council and have been sent for external audit. The council's annual report (brief overview) can be viewed on page ? – the full report is on the Council website and available at the Parish council Office.
The council has been very proactive in 2013-14 and supported new skate park equipment on the recreation ground that has been well received by those who use the facilities. Financial assistance was also provided to enlarge the car park on Sherwood Street to support increase usage of Somerlea Park centre's facilities. A new wild flower meadow was introduced along the B600 near the winding wheel on Nottingham Road. The Village Hall roof had new lattes and felt fitted, as well as replacing and fitting of new tiles. During the refurbishment 4 new roof windows were installed.
In 2014-15 the council, subject to funds being available will resurface and reline a large area of Market Place Car Park and re-furbish the Village Hall toilets, and upgrade furniture.