The Somercotes Parish Council Web Site is a guide to local services, events, news and useful contact numbers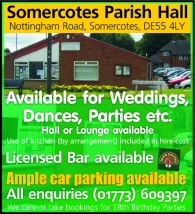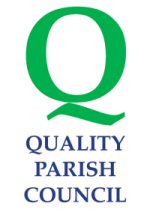 Somercotes Parish Council
has been awarded
Quality Parish Council status
Environment Agency Response To Parish Council
by Parish Council on Tuesday 5 August 2014

---
The Parish Council recently wrote to the Environment Agency to ask about potential contamination on the old Cambro site after concerns were raised by residents.

The Parish Council has received a response and the Environment Agency seem to have no issues with pollution for this site. The Parish Council plans to write back to the Environment Agency with further questions. A copy of the Environment Agency response and map is displayed below.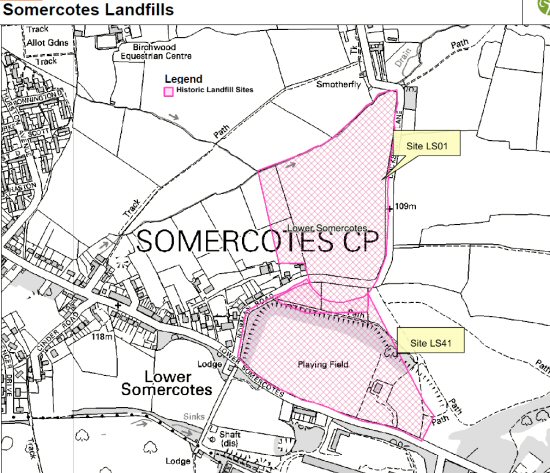 Dear Gordon

Hazardous waste site - Cambro Site, at Lower Somercotes, Derbyshire
Thank you for your enquiry which was received on 08/07/2014.
We respond to requests under the Freedom of Information Act 2000 and Environmental Information Regulations 2004.
We have attached a map showing the locations of these former landfill sites and provide the following information regarding each site.
Site Ref. LS01 This site is known as Lower Somercotes Landfill. A Waste Disposal Licence ref. LS01 was issued to the site operators, Cambro Contractors in July 1978, giving permission to deposit a variety of industrial waste streams. The site closed and the licence was terminated in December 1986. The Environment Agency has no record of any gas monitoring or site investigation being carried out at this location.
Site Ref. LS41 This site is known as Cambro Contractors, Lower Somercotes, Alfreton located at NGR 435 532. A Waste Disposal Licence reference LS41 was issued in June 1979 (amended in July 1979) to Cambro Contractors Ltd, giving permission to deposit non-hazardous industrial waste, waste from the construction industry and scrap rubber, including tyres. The site was also subject to planning permission reference A/613 issued in September 1947. The site was operational for approximately 6-12 months. The Environment Agency is not aware of any gas monitoring being carried out at this site.
The sites are regarded as historic landfill sites, which fall under the jurisdiction of the local authority which in this instance is Amber Valley Borough Council. The Environment Agency works closely with local authorities regarding matters of land contamination as they lead on issues of human health protection from brownfield sites and as such have provided a copy of this response to Amber Valley Borough Council for information.
The Environment Agency is not aware that either of the sites are causing any pollution of controlled waters and a sample from the stream to the north of site LS01 which was taken in November 2013 did not cause us any concerns and showed no increased levels of potentially harmful chemicals to be present.
We note the comments in your letter about the concerns that residents have regarding the redevelopment of the sites. Planning issues are led by the local authority, however, it should be noted that due to the presence of the landfills the Environment Agency in its role as a consultee to the planning process would request that the sites should be investigated for the presence of contamination prior to any redevelopment. This will ensure that any risks to controlled waters were addressed if the site were to be redeveloped.
I have attached our Standard Notice or licence which explains the permitted use of this information.
Please get in touch if you have any further queries or contact us within two months if you'd like us to review the information we have sent.
Yours sincerely