The Somercotes Parish Council Web Site is a guide to local services, events, news and useful contact numbers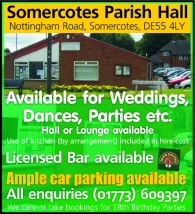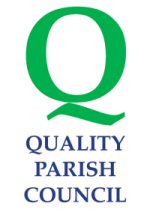 Somercotes Parish Council
has been awarded
Quality Parish Council status
Inconsiderate parking and causing obstruction in Somercotes and Leabrooks
by Parish Council on Saturday 30 July 2016

---
At the last Parish Council Meeting Members heard from a resident of Somercotes and discussed issues within the Parish of drivers parking causing obstruction on highways and pavements.
The Council has written to the local Police to ask that 'Parking Issues' is made a priority in the area and some targeted enforcement action be taken. It is suggested that SNT's as part of their normal patrols will take appropriate action on drivers parking causing obstruction. Members do acknowledge that there is requirement to prove unlawful obstruction and have asked what the Parish Council can do to assist in getting the message out that offenders will be prosecuted if an offence is committed.
Members discussed numerous examples of where pedestrians are forced to enter the road to pass a vehicle parked on the pavement and in particular those pedestrians with pushchairs. Also examples of dangerous parking on yellow lines near to junctions and pelican crossings.
Driving onto the pavement or footway (to park or otherwise) is an offence under section 72 of the Highways Act 1835.
Pavements are for pedestrians, not vehicles and inconsiderate drivers parking on them cause inconvenience and DANGER