The Somercotes Parish Council Web Site is a guide to local services, events, news and useful contact numbers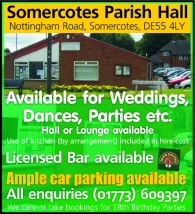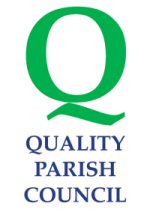 Somercotes Parish Council
has been awarded
Quality Parish Council status
Animal Agents - Summer Reading Challenge 2017
by Parish Council on Tuesday 6 June 2017

---
Maybe you're aged 12 or under, or maybe you've got a young relative in that age group – either way, look out for details of this year's 'Summer Reading Challenge'!
Come to your local library this summer & meet the Animal Agents, a whole host of clever creatures, ready to solve all kinds of crimes! With your help this band of furry, slippery and feathered friends can use their skills and natural instincts to solve mysteries – with a huge helping of fun along the way.
To join the daring detectives sign up at your local library, read six library books of your choice and collect the special stickers as you go. It's all free and there will be lots of story times and craft activities to enjoy throughout the summer. A record number of Somercotes children took part in last year's Challenge, & we'd like to do even better this summer!
Somercotes Library
Is open:
Monday:
2pm – 5pm
Thursday:
9am – 1pm
2pm – 7pm
Friday:
9am – 1pm
2pm – 5pm
Saturday:
9:30am – 1pm
Jonathan Douglas of the National Literacy Trust said "I'll tell you why the annual Summer Reading Challenge is so important. For some children, that six week summer break from school can really stall reading development. It is not uncommon for a child to "lose" four, five, or even six months' of 'reading age' between the end of one term and the beginning of the next. They need to be exposed to the fun of reading and the joy of books during the long summer holiday!"
The fun begins on Friday 14th July 2017!
Hooked yet? If so, just pop into Somercotes Library to find out more!