The Somercotes Parish Council Web Site is a guide to local services, events, news and useful contact numbers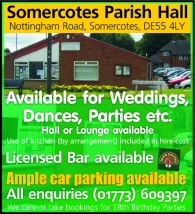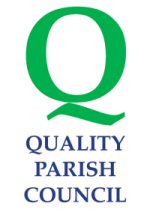 Somercotes Parish Council
has been awarded
Quality Parish Council status
Letter From Your County Councillor
by on Sunday 3 June 2018

---
Dear Resident
Since the last newsletter,I have again been reporting constantly the issue of pot holes around the area – they have been the worse I have known in a long time.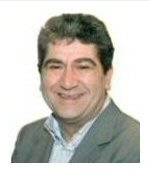 I am hoping the consultation will soon begin regarding the yellow lines on various roads and junctions where residents have raised concerns around poor parking and making it unsafe for drivers.
I have given grants to various groups through Derbyshire County Council's Community Leadership Fund – Somercotes Choral Society and Pye Hill Male Voice Choir so they can continue the good work they do.
Work has been carried out on the Cotes Park Industrial estate footways. Speed activated signs installed on the B600 going to and from Alfreton and a new bus shelter has been installed on High Street, Somercotes.
The consultation has begun regarding the future of Somercotes library and 19 others. The consultation runs until 5 July and is looking at volunteers running the service!! The 25 remaining libraries retained and managed by Derbyshire County Council will see their opening hours reduced. The Conservative Leader has stated that no libraries will close yet they have agreed £1.5m worth of cuts to the service and are also cutting the mobile provision and the book fund which purchases stock for people to loan so there will also be less choice available. I don't believe their plans are viable or the way forward for our communities.
Councillor Paul Smith
County Councillor for Somercotes, Riddings and Ironville