The Somercotes Parish Council Web Site is a guide to local services, events, news and useful contact numbers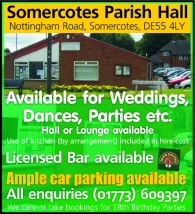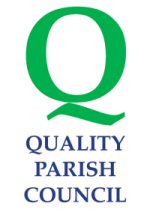 Somercotes Parish Council
has been awarded
Quality Parish Council status
Warmstreets Insulation Scheme
Amber Valley Borough Council Warmstreets Insulation Scheme for Private Households in partnership with Apex Carbon Solutions

Take advantage now at these fantastic low prices before the subsidised prices come to an end in December 2012.

Loft from £49 & Cavity Wall from £99

If you are aged Over 70 or in receipt of qualifying benefits you could have your home insulated for FREE (subject to survey).

Call Apex Solutions on 0800 043 9569
or 0333 577 9569 if calling from a mobile
Lines open 8.00 am – 8.00 pm.
Or call Joanne Walker, AVBC Energy Officer on 01773 841332

Your Parish Hall Today
At the parish hall today;
There are no events in the Parish Hall today.
Forthcoming Events

These events will be taking place shortly;