The Somercotes Parish Council Web Site is a guide to local services, events, news and useful contact numbers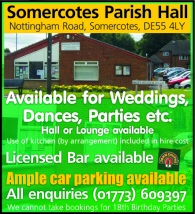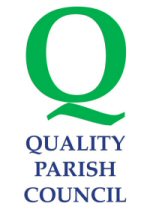 Somercotes Parish Council
has been awarded
Quality Parish Council status
Groundwork Derby and Derbyshire
Groundwork Derby and Derbyshire is a company limited by guarantee and a registered charity. We are part of a federation of charitable trusts each working with their partners to improve the quality of the local environment, the lives of local people and the profitability of local businesses.
We were founded in 1988 to cover Erewash and in 1996 we expanded to cover Amber Valley. We became Groundwork Derby and Derbyshire in October 2006 and now cover most of Derbyshire including Derby City.
We are a not for profit organisation with a board of directors selected from local private, public and voluntary services.
We operate from the Bridge Centre in Langley Mill, which is a community-based local resource centre and now serves as our main office. We also have offices in Ripley Town Hall and in the Market Place in Somercotes.
Our purpose is "to build sustainable communities through joint environmental action". We achieve this by encouraging local people, local businesses and other organisations to become involved in practical projects that improve their quality of life, bring about regeneration and lay the foundations for sustainable development.
We deliver projects under the following three broad categories: Social, Economic and Environmental.
Social
Improving Health and Wellbeing
Developing public open spaces
Building safer communities
Contributing to Citizenship
Economic
Assisting with local employment
Providing environmental services to Businesses
Delivering skills training and workforce development
Facilitating new social enterprise
Environmental
Managing and improving biodiversity
Managing and improving the natural and built environment
Waste management
Tackling climate change, including energy saving and renewable energy generation
Promoting and facilitating the provision of sustainable food and other natural resources
Your Parish Hall Today
At the parish hall today;
| | | |
| --- | --- | --- |
| 9.30am | ~ | Sunday School |
| | ~ | Coffee After Church |
Forthcoming Events

These events will be taking place shortly;

Parish Council Meeting
Fri 15 Jul at Somercotes Village Hall Lounge

St Thomas Coffee Morning
Sat 6 Aug at Somercotes Village Hall

Somercotes Waste Skip
Sat 6 Aug at Market Place Car Park