The Somercotes Parish Council Web Site is a guide to local services, events, news and useful contact numbers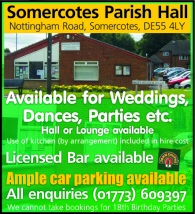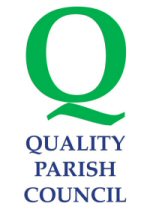 Somercotes Parish Council
has been awarded
Quality Parish Council status
Library Services
Visit Your Local Library
Somercotes Library, Bank Street, Telephone 01629 533970
Email us at Somercotes.library@derbyshire.gov.uk
Do you long for a little romance, or an 'edge of the seat' thriller? Maybe you prefer to read about the lives of others or learn about some new recipies. Whatever your preference, we have a wide selection of books to read, free of charge.
The library is simple to join. Just bring something with your name and address on, such as a Gold Card or your B-Line card. We are a friendly bunch so come and see us.
For the visually impaired we have Audio or Large Print books.

Don't have internet access?
Access the internet free of charge (small charge for printing)

The Library has a reading group on the 1st Friday in the month
Bring the children! There are numerous books and stories on tape and CD for children of all ages. During school holidays we have regular activities.
We are open on
| | |
| --- | --- |
| Mondays | 2pm - 5pm |
| Thursdays | 9am - 1pm and 2pm - 7pm |
| Fridays | 9am - 1pm and 2pm - 5pm |
| Saturdays | 9.30am - 1pm |
Your Parish Hall Today
At the parish hall today;
| | | |
| --- | --- | --- |
| 6.00pm - 7.15pm | ~ | Somercotes Brownies |
| 5.45pm - 6.30pm | ~ | Somercotes Rainbows |
| 10.00am - 10.40am | ~ | Moo Music |
| 4.00pm - 5.00pm | ~ | Lux Dance Studios |
| 9.45am - 10.45am | ~ | Walking Derbyshire |
| 5.00pm - 5.30pm | ~ | Lux Dance Studios |
Forthcoming Events

These events will be taking place shortly;

St Thomas Coffee Morning
Sat 3 Sep at Somercotes Village Hall

Somercotes Waste Skip
Sat 3 Sep at Market Place Car Park

Parish Council Meeting
Fri 16 Sep at Somercotes Village Hall Lounge