The Somercotes Parish Council Web Site is a guide to local services, events, news and useful contact numbers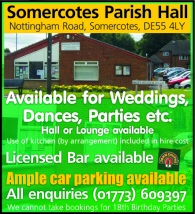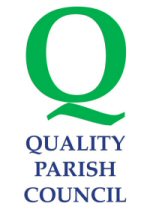 Somercotes Parish Council
has been awarded
Quality Parish Council status
Vacancy For Assistant Clerk And Responsible Financial Officer
by Parish Council on Tuesday 13 April 2021

---
An Opportunity to develop a career in Local Council management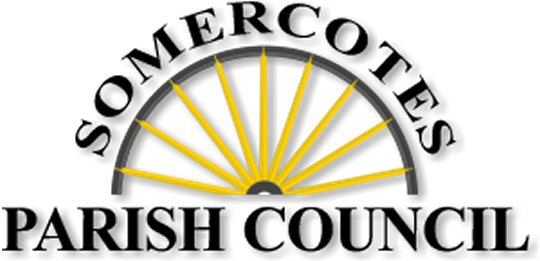 Part-Time 20 hrs per week. Salary Scale Spinal Column Point (SCP) 16 to 20 (full time equivalent) £12.48 to £13.51 per hour.

The SCP starting salary would reflect the qualifications, experience and competence of the successful applicant. NJC Terms and Conditions apply.

Somercotes Parish Council is situated in a village in Derbyshire. It is a professionally managed local council, committed to serving the needs of the local community. The Council works hard to advance the interests of the Parish and its employees are critical to its success.

The post holder will be required to work from the Council's Village Hall and support the Clerk to the Council. Duties include:

• Preparing agendas, minutes, associated correspondence.
• Organising council events.
• Management of all financial records; receipts and payments.
• Management of staff
• Liaison with members of the public, Councillors and other organisations.

The post holder will, after a period of induction be the Parish Council's Responsible Financial Officer.

Applicants should be familiar with financial procedures, have good IT skills (Word, Excel etc.). Good communication and numeracy skills are vital as is a large degree of tact, diplomacy and flexibility in dealing with members of the public and other organisations. Applicants should have experience in an environment, which involves organising meetings and following procedures. An understanding of local government would be useful; applicants should have or be prepared to work towards a CiLCA qualification.

If you want to work for a busy but caring employer and you think you could make a success of a challenging but rewarding job, please contact us for an application pack, with your name and address by email: somercotespc@btconnect.com or write to: Clerk to the Council, Somercotes Parish Council, The Village Hall, Somercotes, Derbys, DE55 4LY

Completed applications must be hand delivered or posted to the above address. Marked Confidential.

The Closing date for applications is: Friday 30th April 2021.