The Somercotes Parish Council Web Site is a guide to local services, events, news and useful contact numbers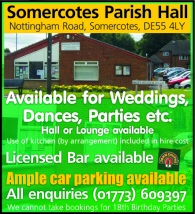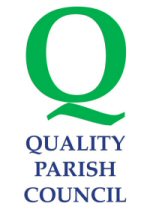 Somercotes Parish Council
has been awarded
Quality Parish Council status
Somercotes Parish Council Vacancy For Senior Parish Warden
by Parish Council on Tuesday 15 June 2021

---
Somercotes Parish Council is situated in a village in Derbyshire. It is a professionally managed local council, committed to serving the needs of the local community. The Council works hard to advance the interests of the Parish and its employees are critical to its success. The Council provides excellent working conditions and offers the NEST pension scheme for eligible employees.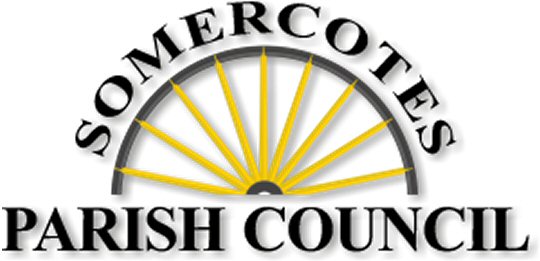 Somercotes Parish Council currently employs two Parish Wardens and is seeking to recruit a Senior Parish Warden

As a Senior Parish Warden you will be a real Team Player; combining the "hands on" requirement of the role with the ability to effectively supervise and lead a small team

You will be a proactive individual with the ability to develop effective schedules of ground maintenance work in consultation with the Clerk to the Council. You will be responsible for the cleanliness and tidiness of the Parish's pavements, walkways and open spaces to ensure that the requirements of the Council are fully met for the enjoyment, recreation and safety of parishioners and visitors..

This position is a Full time Post (37 hrs per week). Salary Scale Spinal Column Point (SCP) 12 to 15 (£22183-£23541) Per Annum.

The SCP starting salary would reflect the qualifications, experience and competence of the successful applicant.

Duties will include the:

• Supervision of a small team.
• Driving the Parish Council van.
• Development and monitoring of work schedules.
• Assisting in the collection and disposal of litter and other detritus.
• Assisting in litter picking on a route based system
• Assisting in the emptying of litter bins.
• Assisting in the clearance of small scale leaf fall
• Arranging and assisting with the monthly skips provided for members of the public (resident in Somercotes) to dispose of waste and to order additional skip(s) as required on the day. To ensure that the Council policy is complied with, including Health & Safety, at all times.
• Assisting in the maintenance and clearing of vegetation on public footpaths.
• Cutting of grass and maintenance of flower beds, where appropriate.
• Liaising with members of the public, maintaining a courteous manner at all times.
• Carrying out small repairs and maintenance tasks at the Village Hall.
• The post holder is expected to carry out, in addition to the already mentioned duties, any other duties reasonably expected with the general level of the post.

Skills and experiences:

• Passionate about the environment with a keen eye for detail.
• Team player
• Ability and experience in undertaking all aspects of grounds maintenance including but not limited to: Hedge Cutting, Lawn mowing, Strimming, Fencing replacement, Grounds clearance, Fencing repairs, equipment maintenance
• In possession of a full, clean and valid licence to drive manual light commercial vehicles
• Experience of working safely
• Ability to understand schedule of works and ability to update works orders, complete time sheets and log materials using IT systems..
• Knowledge and understanding of health and safety relating to grounds maintenance tasks.

Applicants should have good communication and numeracy skills are vital as is a large degree of tact, diplomacy and flexibility in dealing with members of the public and other organisations. Applicants should have experience in an environment, which involves organising work schedules and following procedures. Previous experience of working in a similar role would be advantageous

If you want to work for a busy but caring employer and you think you could offer a real contribution in a customer facing and rewarding job, please contact us for an application pack, with your name and address by email: somercotespc@btconnect.com or write to: Clerk to the Council, Somercotes Parish Council, The Village Hall, Somercotes, Derbys, DE55 4LY

Completed applications must be hand delivered or posted to the above address. Marked Confidential.
The Closing date for applications is: Friday 2nd July 2021.