The Somercotes Parish Council Web Site is a guide to local services, events, news and useful contact numbers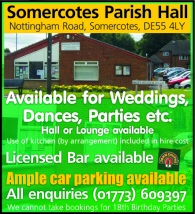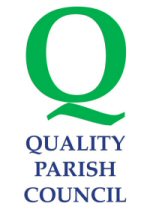 Somercotes Parish Council
has been awarded
Quality Parish Council status
Complete your census
and help tomorrow take shape
by UK Census on Tuesday 8 March 2011

---
On 27 March 2011 every household in England & Wales will be asked to complete a census questionnaire.

Your questionnaire will be posted to you in a purple census envelope. It can be completed on paper or, for the first time in census history, online at www.census.gov.uk

The results of the 2011 Census will directly affect people in our community. The information gathered will be used to plan a wide range of public services, including:
Schools: for children growing up now and in the future
Transport: to and from work, and for going out and about in the area
Healthcare: facilities that everyone can access easily
Training: for people who want to learn new skills
The more known about the people in our community, the better local authorities can understand and
meet their needs.
2011 Census statistics
The 2011 Census Questionnaire includes 14 questions about the household and 43 questions about the individual (such as language spoken and general health). It takes approximately 10 minutes per person to complete the census questionnaire, much less for children.
The 2011 Census is confidential and secure. Records are not made public until 100 years after they are collected.
The census is compulsory. The 2011 Census aims to get everyone interested and involved. And we mean everyone. Whoever we are. Wherever we live.
To find out more about the 2011 Census visit
www.census.gov.uk